You'd think that being a redhead, I'd really be into St. Patrick's Day. But you'd be wrong. I don't have a lick of Irish blood in me, and having people continually assume that I do got quite annoying while growing up. But, that being said, I wear green like everyone else. And I like to make the occassional corned beef and cabbage. (Didn't happen this year, but maybe tomorrow.)

But here's some pretty green things, anyway:



Domino Magazine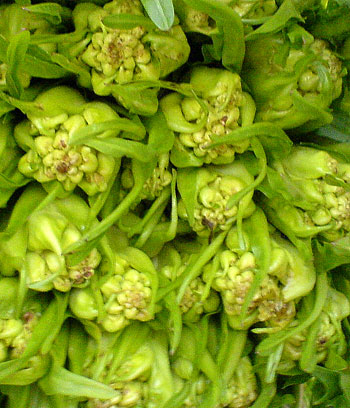 Pretty! And, apparently, it's a vegetable. So, yummy, too!



Speaking of yummy...



Here's a guest bedroom from the HGTV Dreamhouse that I didn't win last night! Bummer.

And here's my fam, all dressed in green. All right, aqua. Close enough. Happy St. Patrick's day!