So, our little one turned two this past weekend! We had a great time going to Six Flags on Friday night and then having a party with the fam on Sunday. I always get a little nostalgic during my girls' birthdays! I'll admit, I have an addiction to babies that I'm trying to kick! But can you blame me? They come into the world so perfect. And I don't mean physically perfect (I'm 0 for 3 on that one) but so innocent and sweet. It truly is miraculous that God would entrust me with three of his children to rear.

We got her this cute little lamb rocker. Thanks, Katri, for the idea that you didn't know I stole!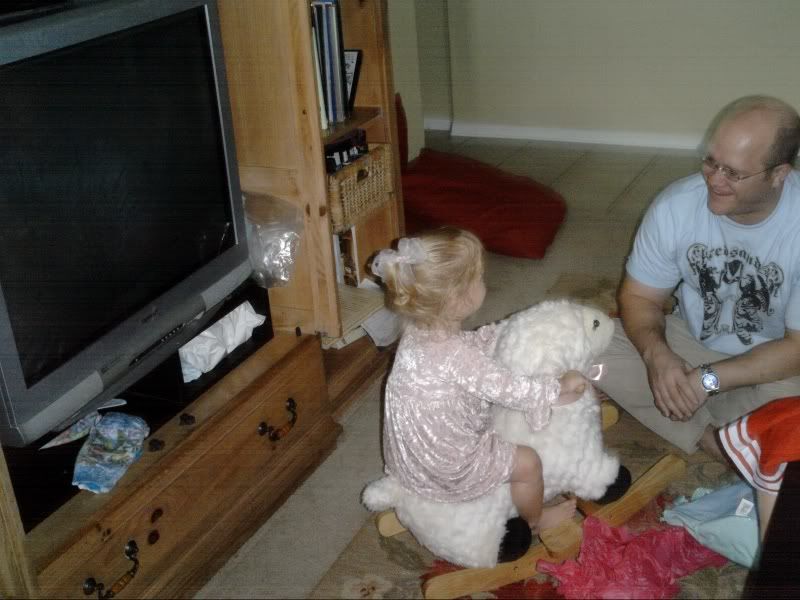 Happy Birthday, Air-Dee! May you grow as cute this year as you did the last!